Steel Fabrication
Many Melcher Brothers jobs do not involve railroads or mining. Structureal steel fabrication includes buildings, heavy industrial equipment, bridges. and other structures. Historically we have even constructed entire buildings such as the Silverton town hall, but today we are focused on welded steel structures. Here are a few examples.
Recent Steel Structures
Spiral Staircase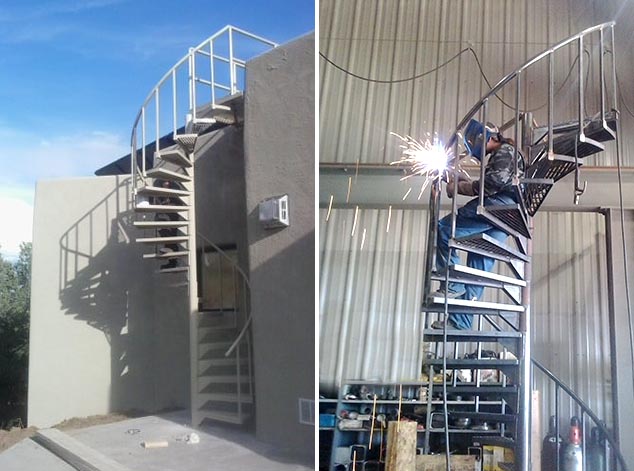 This two story exterior spiral staircase was fabricated at our shop and installed on site.
Pedestrian Bridge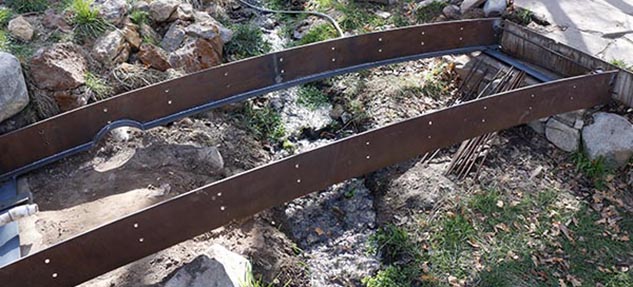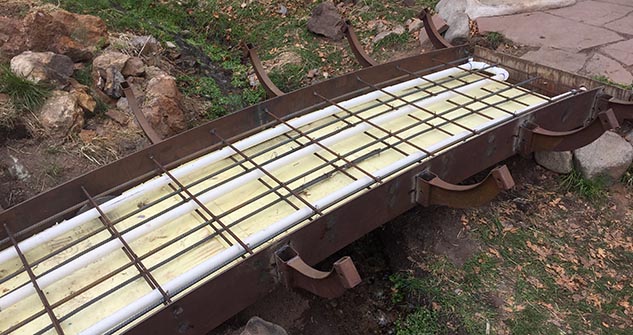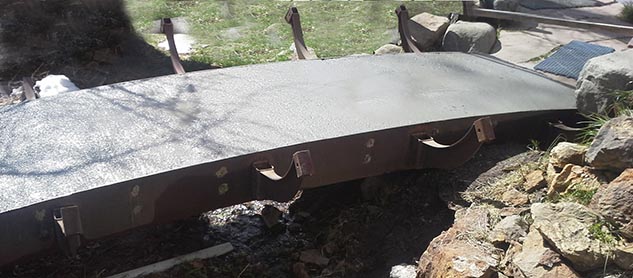 This unusual bridge contains piping and insulation sandwiched between the arched girders. This allows circulation of hot water to warm the bridge and prevent ice from forming during the winter months. The bridge is filled with concrete and then capped with flagstone (not shown). Notice the extreme outriggers which will hold artistic wooden railings.
Grizzly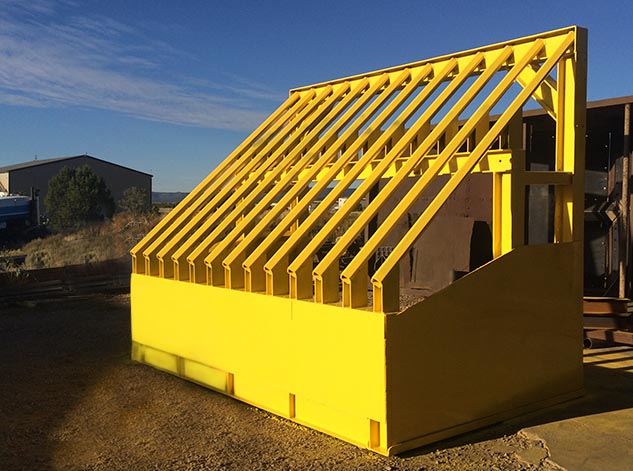 A grizzly is used in heavy construction to separate rock from dirt. A front-end loader dumps the material over the heavy bars that determine the maximum rock size permitted.

Quick Links

As a custom job shop, we survive on our product quality and our ability to customize products to fully meet the customer's needs.
At Melcher you can work with the designers to ensure that the end product is just what you need.

Mining is worldwide. Melcher Bros is proud to supply custom mining equipment to various countries as demand warrants. Some past custom equipment orders are for gold mining operations in South America.